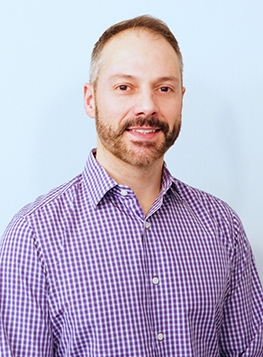 Dr Jason Brunetta
MD, CCFP
Specialities
Family Medicine/HIV Primary Care
Contact Info
t- (416) 465-0756 extension 1
Available Hours
Monday

call for hours

Tuesday

call for hours

Wednesday

call for hours

Thursday

call for hours

Friday

call for hours
About The Doctor
Jason Brunetta hails from St. Albert, Alberta, and completed his Bachelor of Science and Bachelor of Education degrees in Edmonton. He went on to teach high school for three years before returning to the University of Calgary to complete his Medical Degree. His residency in Family Medicine was in Toronto, and then he moved to practice in Vancouver, British Columbia. He has since returned to Ontario and now practices family medicine along with HIV primary care. He is a certificant of the College of Family Physicians of Canada. Dr. Brunetta is also actively involved in research and participates in the education of future physicians by mentoring University of Toronto medical students.
The office staff is available Monday through Thursday 9am-1pm and 2- 4pm if you need to pick up forms, test kits, etc. – the doors should be open; please knock on the door and someone will be with you shortly if they are closed.
Form: Consent to Release Medical Records Directly to Patient (updated 12SEP22)
COVID-19 VACCINE EXEMPTION REQUESTS (updated 21SEP21)
COVID-19 CLINIC UPDATE (updated 03JAN2022)
MENTAL HEALTH & COVID-19

OFFICE POLICIES (effective 01JAN2022)
ANNUAL HEALTH EXAMS
EMAIL CONSENT FORM
CONTACT INFO
t- (416) 465-0756
f - (416) 465-8344
RONDA
Extension 1, then press 1
Bookings, prescription renewals, medical forms

CHARLOTTE
Extension 1, then press 2
Specialist appointments, chart transfers, OHIP billing

CHAD
Extension 1

KATHERINE, RN
Clinic Nurse
(Tues, Wed, Thurs, Fri 9-1)
After hours, Telehealth Ontario is a free, confidential service you can call to get health advice or information. A Registered Nurse will take your call 24 hours a day, seven days a week.
MAPLE LEAF RESEARCH
(416) 465 -5370
RAJ
OCS Study