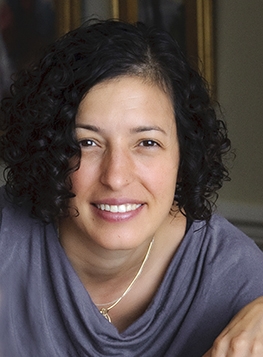 Dr Mona Loutfy
MD, FRCPC, MPH
Specialities
Infectious Diseases
Contact Info
t- (416) 465-0756 Extension 2
Available Hours
Monday

Research

Tuesday

8:30am - 4:30pm

Wednesday

7:30am - 11:30am

Thursday

Research

Friday

Research
About The Doctor
Dr. Mona Loutfy is an Infectious Diseases Specialist, Clinician Scientist and Full Professor at the University of Toronto and Women's College Hospital in Toronto. Her main clinical practice is at the Maple Leaf Medical Clinic where she specializes in care of women, youth and couples with HIV and reproductive health and HIV. She founded the Women and HIV Research Program at the Women's College Research Institute in 2006 to carry out research with and for women living with HIV to combat stigma and health inequity and optimize health care delivery and outcomes. More recently, she acquired her medical license in Saskatchewan and travels there every two and half months to care for women, couples and youth affected by HIV and HCV in northern Saskatchewan.
CONTACT INFO
t- (416) 465-0756
f - (416) 465-8344
MARGARET
Extension 2
drmonaadmin@mlmedical.com
Administrative Assistant

Maple Leaf PrEP Clinic
t - (416) 920-1991
e - prep@mlmedical.com

KATHERINE, RN
Clinic Nurse
(Tues, Wed, Thurs, Fri 9-1)

After hours, Telehealth Ontario is a free, confidential service you can call to get health advice or information. A Registered Nurse will take your call 24 hours a day, seven days a week.
MAPLE LEAF RESEARCH
(416) 465 -5370
RAJ
OCS Study