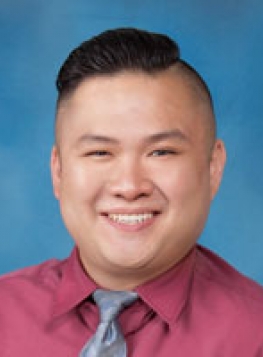 Dr Gordon Liu
MD, CCFP, AAHIVS
Specialities
Family Medicine/HIV Primary Care
Contact Info
t- (416) 465-3252 Reception x 2; Consults x 3
Available Hours
Monday

9am - 5pm

Tuesday

12:30pm - 7pm

Wednesday

9am - 5pm

Thursday

9am - 5pm

Friday

off site
About The Doctor
Gordon Liu, MD, CCFP, AAHIVS is born and raised in Toronto and graduated with an Honors Double Major in Physiology/Psychology at the University of Western Ontario. He received his medical degree from St. George's University School of Medicine in Grenada, West Indies and completed his residency in Family Medicine at UPMC (University of Pittsburgh Medical Center) in McKeesport, PA. During his residency, he developed one of the first HIV primary care tracks in the US and was the first graduate. Dr. Liu had the position of Assistant Professor in the Department of Family Medicine and in the HIV/AIDS Division in the Department of Infectious Diseases at the University of Pittsburgh. He is board certified in Family Medicine in Canada and the US (CCFP and ABFM) and in HIV Care (AAHIVM Certified). He is also fluent in Cantonese. Dr. Liu's interests include primary care HIV and Hepatitis C, global health, preventative medicine and office based procedures. He performs joint aspirations/injections, skin biopsies, skin lesion removals, I&D, and routine gyne procedures. He also has a passion for medical student education and resident training.


CONTACT INFO
t- (416) 465-3252
f - (416) 465-0792
RECEPTION
Choose 2


CONSULTS & PROCEDURES
Choose 3


Andy Mok, RN, MN
Clinic Nurse
(Monday to Thursday)
*Note to patients*: For all appointment requests, please email mdesousa@mlmedical.com or call our clinic and press extension 2 to reach Marlene de Sousa.
For all other requests, please email 3rdfloor@mlmedical.com. Your email will be triaged and a member of our team will get back to you as soon as possible.
Please note that all prescription refill requests should be submitted to your pharmacy team who will fax the authorization request to the clinic directly. Please do not email/call the clinic for prescription refill requests as there may be a delay in getting back to you.

After hours, Telehealth Ontario is a free, confidential service you can call to get health advice or information. A Registered Nurse will take your call 24 hours a day, seven days a week.