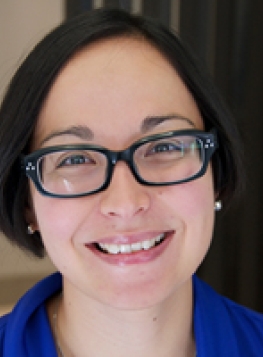 Specialities
Family Medicine/HIV Primary Care, Privacy Officer, Online Booking Available
Contact Info
t- (416) 966-9441
Available Hours
Monday

11am - 8:00pm

Tuesday

12:30pm - 4:30pm

Wednesday

10am - 2pm

Thursday

10am - 5pm

Friday

10am - 3:30pm
About The Doctor
Megan was born and raised in Toronto. She completed an Honours Bachelor of Science at McMaster University in Hamilton Ontario before earning her medical degree in 2007 at the University of Western Ontario. She moved to Vancouver to do her residency in Family Medicine at St Paul's Hospital. After completing residency in June 2009, she did a fellowship in HIV care at the BC Centre for Excellence in HIV/AIDS. She returned to Toronto in July 2010 to build a general family practice with a focus on HIV primary care. She also works as an associate physician at Casey House.
CONTACT INFO
t- (416) 966-9441
f - (416) 960-0489

BOOK YOUR APPOINTMENT ONLINE
MICHELLE
ALBANA
SAMANTHA
Reception & Consultations

AMY MACKINNON, RN
Clinic Nurse
After hours, Telehealth Ontario is a free, confidential service you can call to get health advice or information. A Registered Nurse will take your call 24 hours a day, seven days a week.
MAPLE LEAF RESEARCH
(416) 465 -5370
RAJ
OCS Study