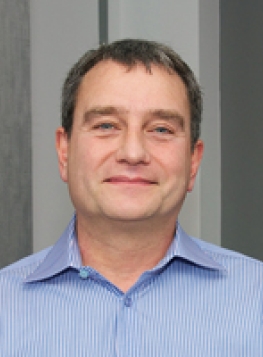 Dr Colin Kovacs
MD, FRCPC
Specialities
Family Medicine/HIV Primary Care
Contact Info
t- (416) 465-3252 Appoints x 2; Consults x 3; Erika x 4
Available Hours
Monday

12pm - 8pm

Tuesday

8am - 4pm

Wednesday

9am - 4pm

Thursday

9am - 4pm

Friday

off site
About The Doctor
Dr. Colin Kovacs completed his medical degree in 1983 and an Emergency Medicine Fellowship in 1989 with sub-specialty training in Traumatology and Toxicology. His post graduate training included specialty training in Psychiatry and Internal Medicine. He has held an ongoing academic position with the University of Toronto since 1989 with both the Division of Emergency Medicine and the Division of Infectious Diseases. He has held an active membership in the Royal College of Physicians and Surgeons since 1989. Colin has practiced HIV/AIDS clinical care since 1994. As president of the MLM HIV Research Collaborative, he has engaged in clinical and investigator driven research with collaborators throughout Canada and abroad, including agencies as the National Institutes of Health (NIH), John Hopkins University, University of Utrecht, New York Medical, Harvard University, McGill University, University of Washington, Cornell University, Ragon Institute and University of Toronto, among others. Current research includes a special focus in translational HIV immunopathogenesis, persistence of HIV infection, issues of reservoirs and latency, acute seroconversion and therapeutic HIV CURE / Remission strategies.


CONTACT INFO
t- (416) 465-3252
f- (416) 465-0792
RECEPTION
Choose 2


CONSULTS & PROCEDURES
Choose 3


ERIKA
Research Manager
Choose 4

*Note to patients*: For all appointment requests, please email mdesousa@mlmedical.com or call our clinic and press extension 2 to reach Marlene de Sousa.
For all other requests, please email 3rdfloor@mlmedical.com. Your email will be triaged and a member of our team will get back to you as soon as possible.
Please note that all prescription refill requests should be submitted to your pharmacy team who will fax the authorization request to the clinic directly. Please do not email/call the clinic for prescription refill requests as there may be a delay in getting back to you.

After hours, Telehealth Ontario is a free, confidential service you can call to get health advice or information. A Registered Nurse will take your call 24 hours a day, seven days a week.
RAJ
OCS Study